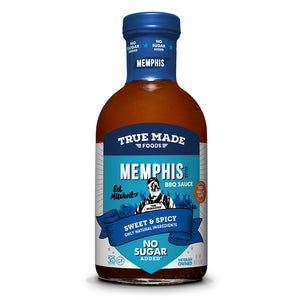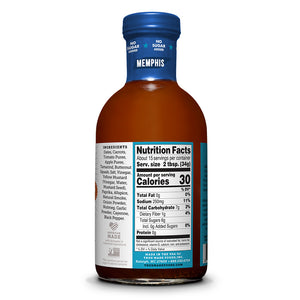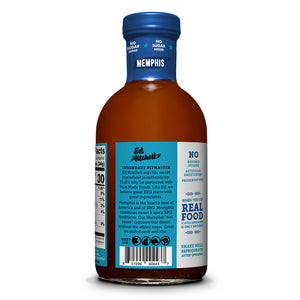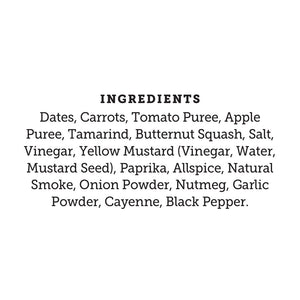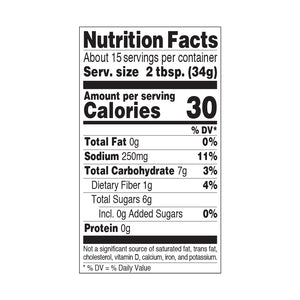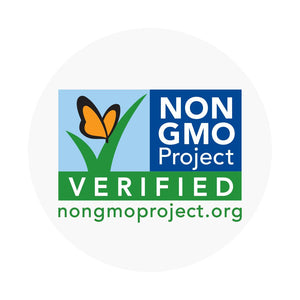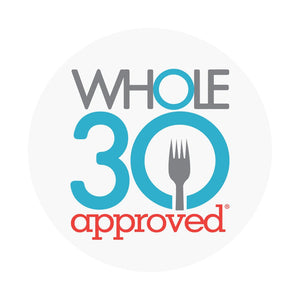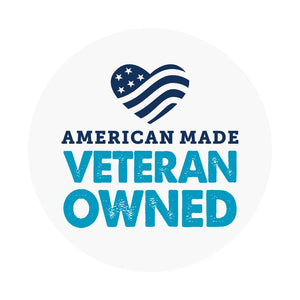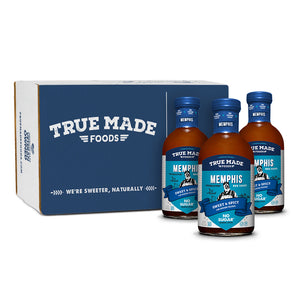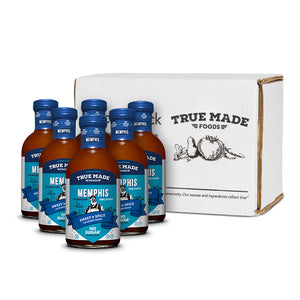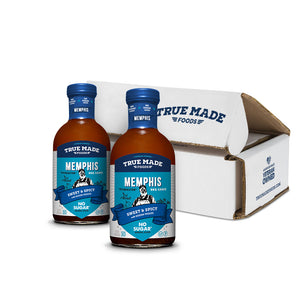 Memphis is the crossroads of American barbecue.  African-Americans immigrated to Memphis for jobs from all over the South in the early 20th Century and they brought their different styles of BBQ with them, merging, like the Blues that came out of Memphis, into its own unique, regional style. 
A Memphis "wet sauce" is usually a mix of the bold, spicy influences from Texas, Arkansas and Louisiana and the sweeter, heavier tomato-based sauces from Kansas City and St Louis. 
Our Memphis-style BBQ Sauce pulls on these classic crossroad flavors by rounding out a sweet-tomato based sauce, naturally sweetened with veggies and fruits, with the strong flavors of cayenne and black pepper.
Use this Memphis-style BBQ sauce for award-winning ribs, pulled pork and chicken or get creative and create burgers, brats, grilled veggies and meatloaves that your family will never forget!
Price includes free shipping on all Ground (economy) orders.
You can also find this product in the following stores:


Find True Made Foods Near You
Enter your address or zip code below to get one step closer to kicking sugar out of your favorite condiments.