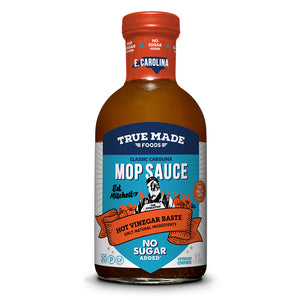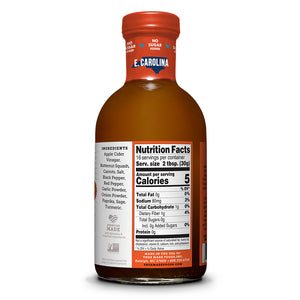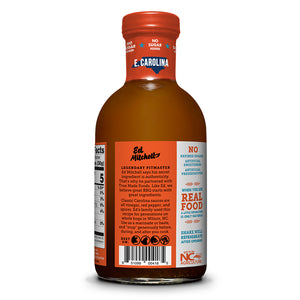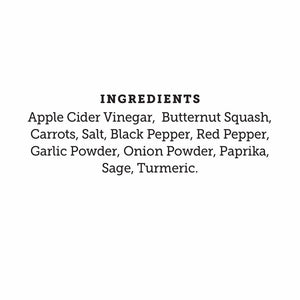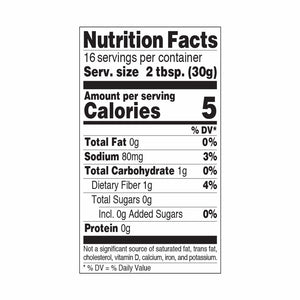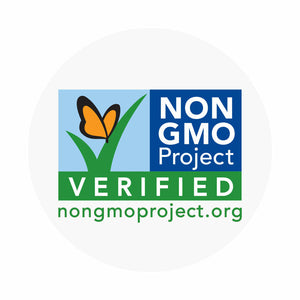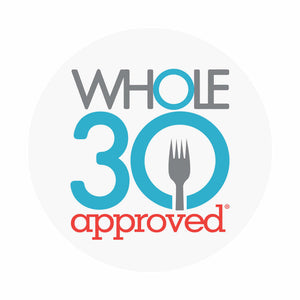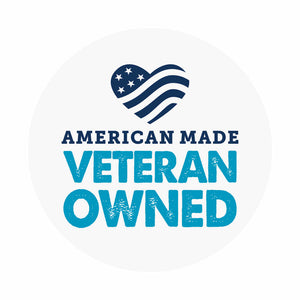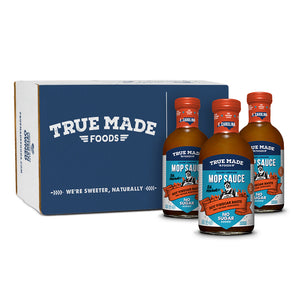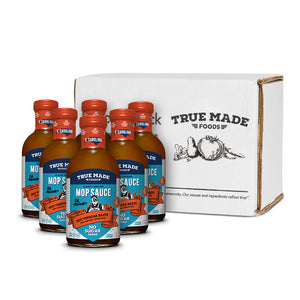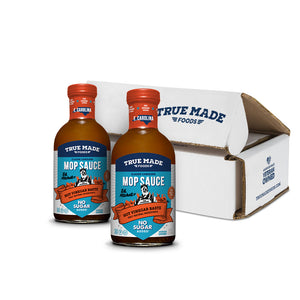 Legendary Pitmaster Ed Mitchell says his secret ingredient is authenticity. You can taste it right here in this 150-year-old vinegar mop sauce recipe from Wilson, NC (East North Carolina). The Mitchell family used this sauce for generations of cooking whole hog barbecue, East Carolina-style. In East Carolina BBQ ("Que") it's all about vinegar, red pepper, and spices blending together to create world-class 'Que. This strong vinegar Carolina-style BBQ mop sauce is great on Carolina pulled pork (Carolina Pork Shoulder) or, as they do in the East, whole hog chopped pork.

Marinade your pork, chicken or fish with it before cooking, baste on during the cook and pour over your pulled pork, chicken or fried fish for extra flavor at the end. 

We use our East Carolina BBQ Sauce marinade, a mop sauce, Carolina BBQ Sauce or to top off any dish with a strong and spicy kick.
Free Shipping Available!
Find True Made Foods Near You
Enter your address or zip code below to get one step closer to kicking sugar out of your favorite condiments.